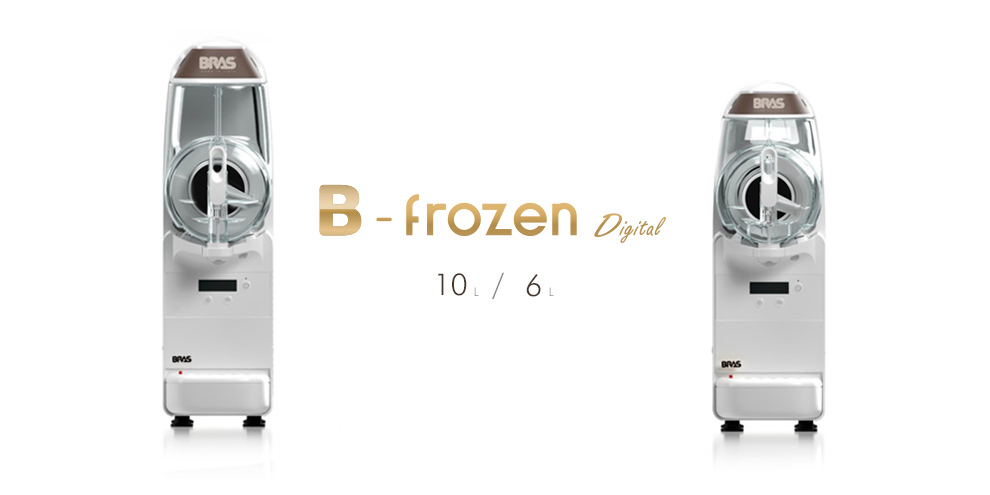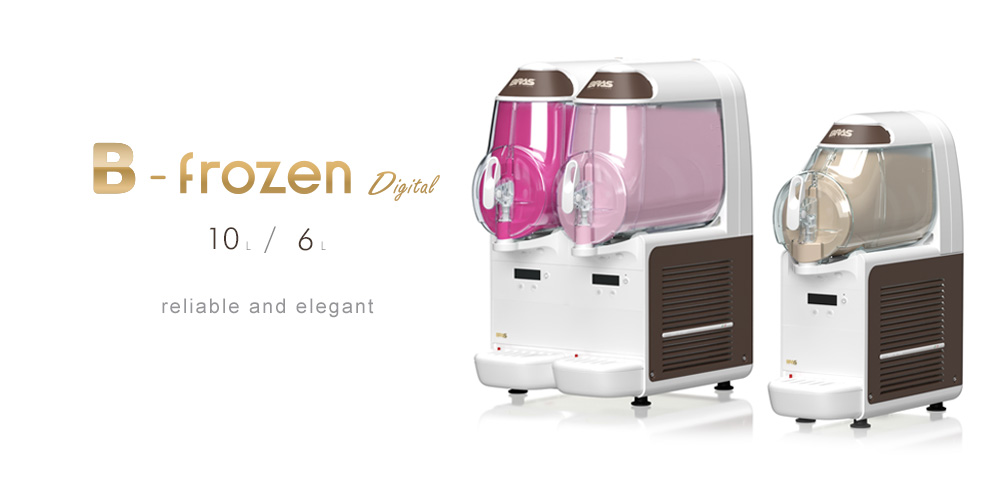 B-Frozen Digital
Is the new reference point in the drink dispenser market.
Specifically designed to make slushes, sorbets, yogurts and frozen creams,
it is the first counter dispenser provided with "brushless" motor technology, ensuring the best reliability and control of the product thickness.
Each detail has been carefully considered to improve your work and to ensure better efficiency; this appliance is also provided with a display that allows accessing to further information on the machine operation.
Its modern and elegant design enhances your shop and improves your business.
Milano Dispensers spa - P.IVA 05963040158
Design by:
Arch. Federico Salin