IS-Cream
Modern and innovative, it can be used to offer your customers ice cream with a firm consistency as well as a wide range of new products.
Designed with maximum attention to quality, details and functionality, it will soon become an appliance you can't do without.
Surprisingly compact and highly elegant, it is easy to use thanks to its touch screen display with intuitive icons.
Fully customizable, it can be used to promote your image and products in an impressive way.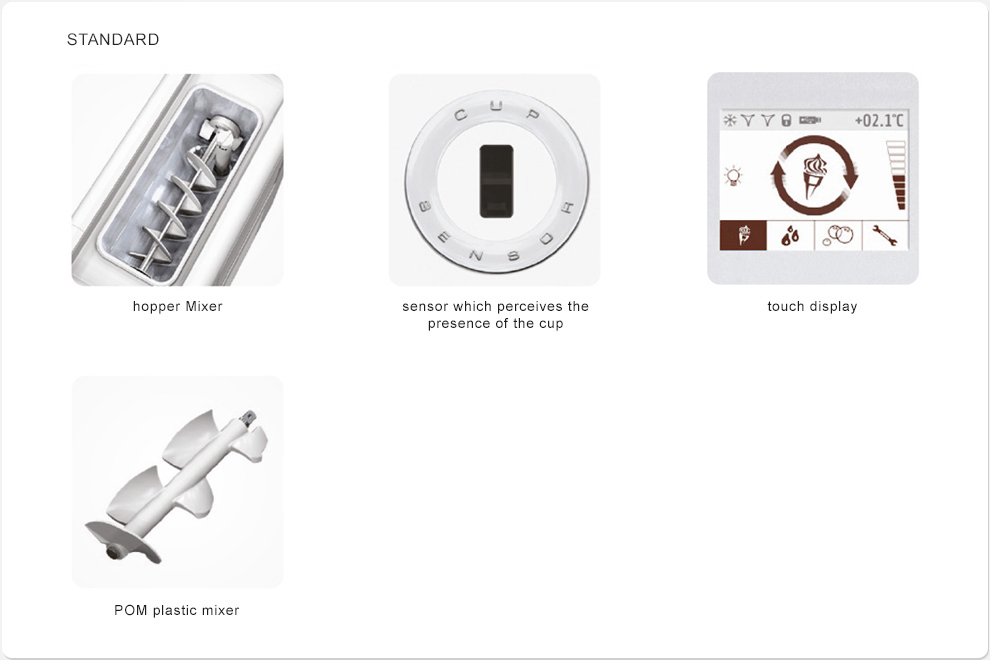 Milano Dispensers spa - P.IVA 05963040158
Design by:
Arch. Federico Salin